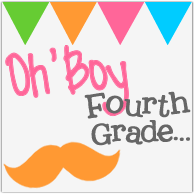 I am linking up again for November's Currently. Wow! It came soooo fast!!! Check it out!
I am not usually one for horror movies or scary shows, but my husband loves them. And I seem to get addicted to this one show on FX called American Horror Story. It is seriously terrifying, but I am hooked. It comes on really late (haha 10 pm) so we TiVo it and watch it later....like on Friday night! So spooky.
Next, thank God that Hurricane Sandy is over and that power is restore, but most of all that everyone is safe now. Things could have been worse and I thank God that they were not.
I always think about vacation, but it is that time of year where I just want a break from life. I feel like I've been trucking along and I want to go somewhere warm and have some time away from responsibility. Maybe a cabin in the mountains. That sounds nice and quiet and relaxing.
Wanting to go shopping for winter clothes because it is super cold outside right now. They are even calling for snow next week! Whatttt! I really don't have any money to go shopping....so I'll have to survive.
Christmas already? I knowwww it's crazy. But if I don't think of a present soon, I'll let time fly by and then have to come up with something last minute...which is never good.
Christmas = Love
And lastly, I just wanna let my followers know that I've made a brand new clip art set that I am seriously happy with. If you wanna take a peak at it click
{here}
The link was being weird with me...so if it isn't working for you....let me know and I will try to fix it. This is what it looks like: