I mentioned in my last post that I went to see Dave Matthew's Band on Saturday at Hershey Park and I've been cracking up because all over the news is the story about how Dave hitchhiked with a fan before the concert!!! Ohhh that could have been me picking him up! Well...if I was in the right place at the right time. Here are the pics from the concert. Please ignore how crazy my hair looks. This was taken on the way home from the concert in our amazing limo ride home (my husband is so sweet - he surprised us with a limo service).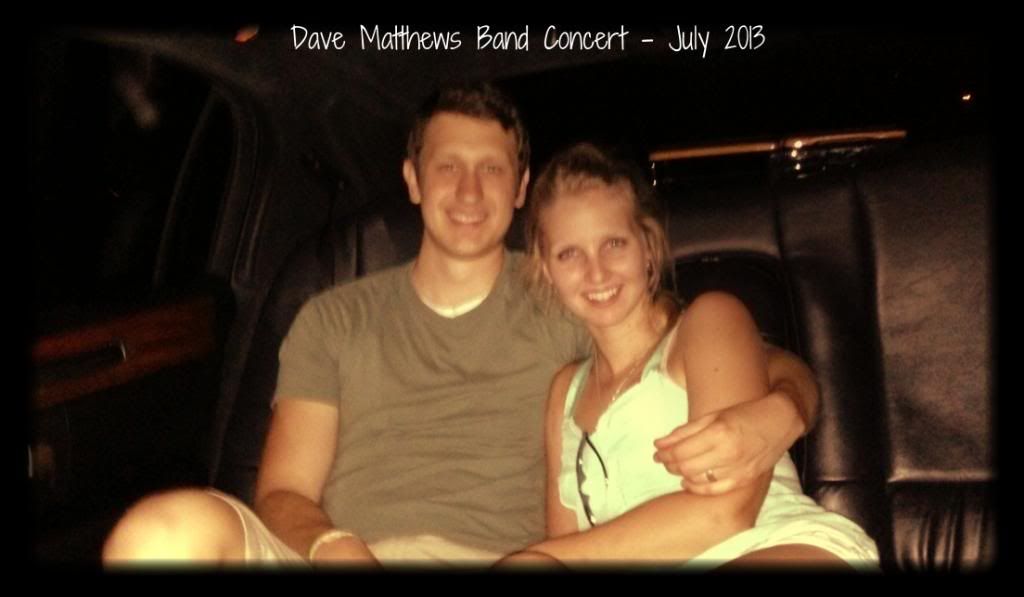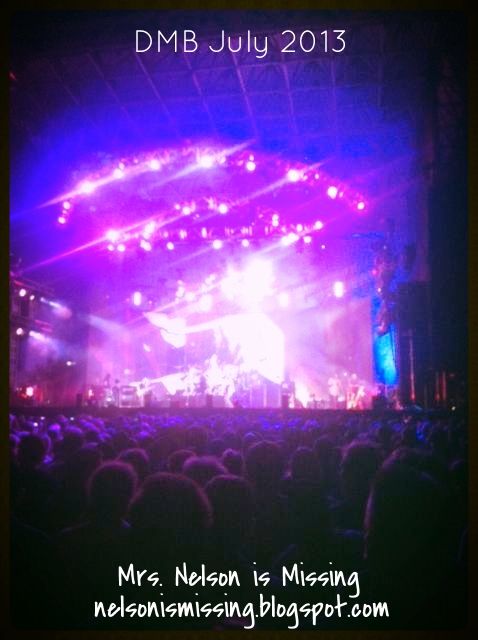 Again, I'm teaching science camp this year and I've been doing it for 6 years. I have many favorite lessons that I teacher and I've been posting a few of my favorites with you. One of my favorite topics is butterflies. I do this topic with the 4-6 year olds in my camp. At my previous school the teachers taught a whole science unit on butterflies in Kindergarten. These are some of the activities that I think are super cool.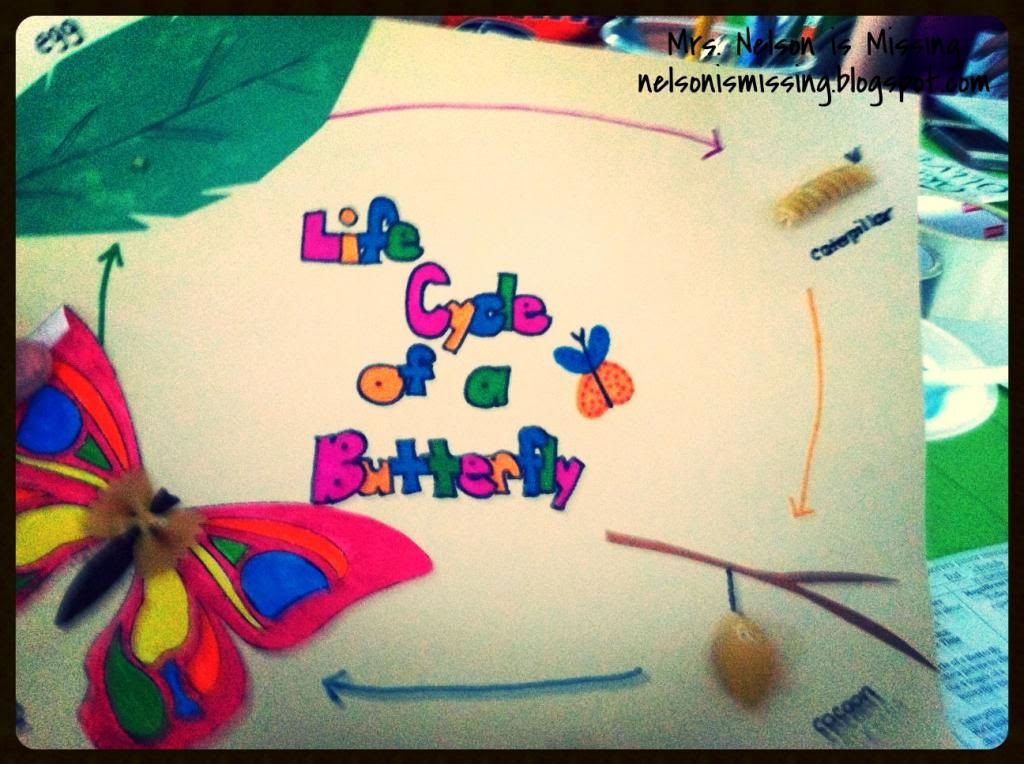 The main topic that we talk about during the butterfly unit is the life cycle of the butterfly. In this activity the kids create a picture that represents the cycle. This one is super easy to do because all you need is paper, markers, glue, and dry noodles. The egg is made from Orzo, the caterpillar is rotini, the chrysalis is a shell, and the butterfly is made from bow-tie pasta. Isn't it adorable!!!!
This next activity has a lot more steps, but it is awesome because it is a hands-on model of a butterfly's life cycle: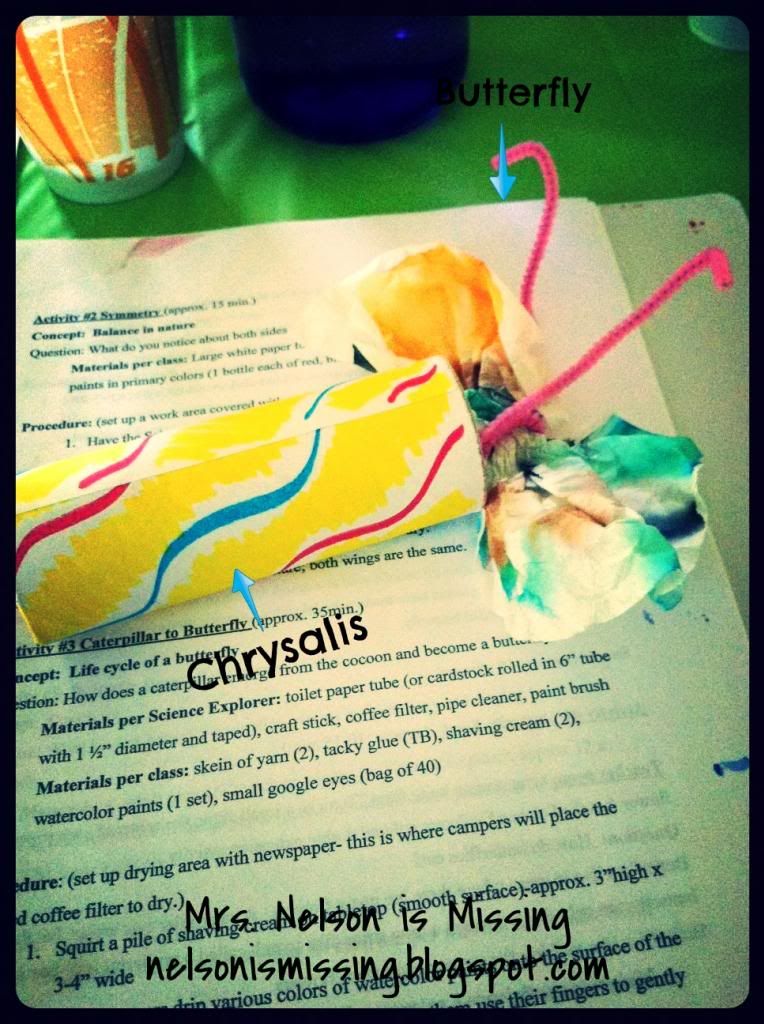 The kids get a piece of paper that they decorate. They then tape it onto the toilet paper roll. This section is considered the chrysalis.
Next, they use tie-dyed coffee filter and pipe cleaner to make a butterfly. To tie-dye the coffee filter you can color it with washable markers and then put droplets of water on it. The color will spread and look like tie-dye. When it is dry you wrap the pipe cleaner around the middle of the coffee filter so that it pinches the middle and the leftover pipe cleaner ends poke out like antennae.
Glue the butterfly onto a popsicle stick.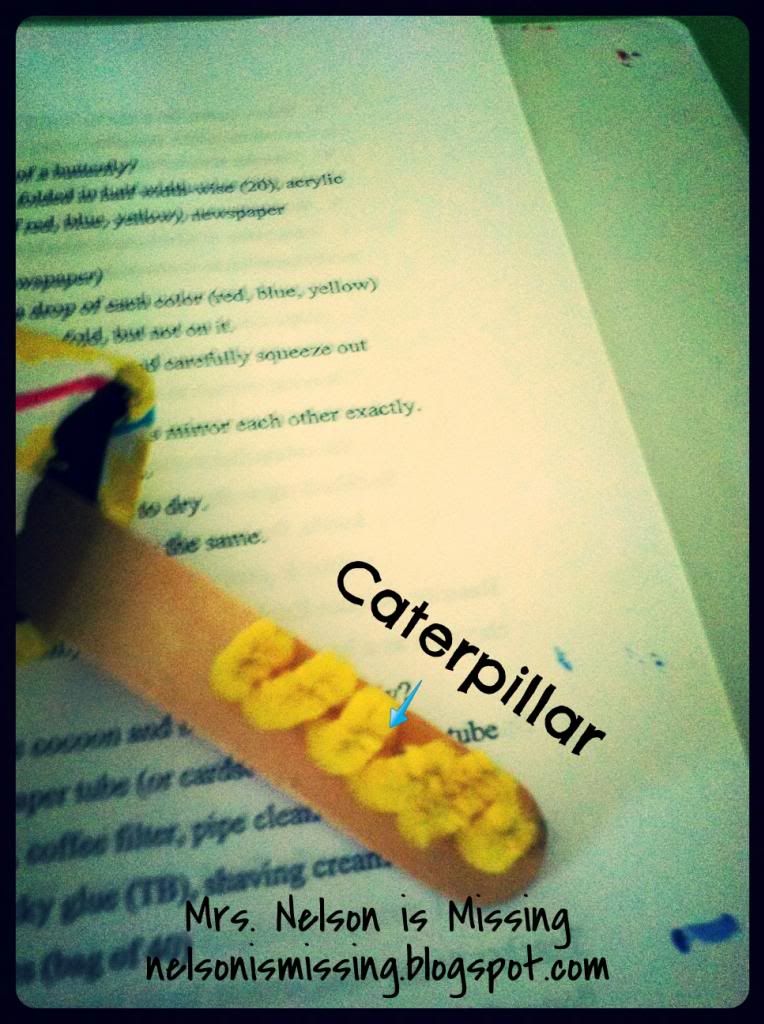 On the other end of the popsicle stick you will take another pipe cleaner, twirl it up, and glue it on. This is the caterpillar.
To model how the life cycle works you will place the finish popsicle stick in the chrysalis. Show the students the caterpillar side. Push the stick in the chrysalis so that nothing is showing. This is the chrysalis stage. Then push the popsicle stick out the other side....and the butterfly will pop out!
Don't forget to check out my giveaway. I am celebrating the release of my new blog name and style. You can join the raffle by visiting this post: GIVEAWAY